Wine holidays in Austria are a splendid combination of wine tasting, local cuisine and enjoying nature – in a historical environment accompanied by Austrian hospitality.
Wine tasting is, of course, the most important in any wine holiday. Nevertheless, to complete the wine experience, you must get out of the wine cellar. Austria's wine regions are perfect for enjoying nature and local culture. Moreover, the distances are small, the sights plentiful, and the activities diverse.
Best in wine tourism
Austria's traditional foods, such as the Wienerschnitzel and Apfelstrudel, are widely known. However, despite Austria being most famous for its beers, its wines are steadily gaining a good reputation. The wine scandals of the '80s are forgotten, as the Austrian wine industry has cleaned up its act. Austrian winegrowers produce quality wines that wine experts and wine lovers worldwide highly prize. Furthermore, the Austrians have fused their excellent tourist industry with winemaking and earned prestige worldwide. In February 2016, the US tourist industry elected Austria for «Best Wine Travel Destination Europe» at the Travvy Awards 2016.
Vineyard vacations
Many Austrian vineyards have ventured into tourism, offering anything from wine tasting to complete wine holiday packages. Whether you are a  wine connoisseur or want to enjoy the good life, you will find a suitable wine holiday in Austria. Therefore, even if you are travelling through Austria or are on a quick business trip, check out a local winery. We strongly recommend stopping by a local vineyard to taste local produce. Moreover, many vineyards also have taverns, so-called heurigen, or buschenschank, that serve local traditional foods.
< Click on the images to enlarge >
Wine regions
Even though grapes are grown in all states, you find the majority of vineyards in the eastern part of Austria. Lower Austria, Vienna, Burgenland, and Styria are the primary wine-producing states. Moreover, all the different wine regions have distinctive characteristics due to the soil, location, and climate. These factors, combined with local culinary traditions and extraordinary natural beauty, offer the traveller a wide choice of wine holidays.
Favourites
One of my favourite regions is Wachau, located about 100 km west of Vienna in the Danube Valley. Wachau is prized for its picture-perfect landscape. It is known for picturesque villages, mediaeval castles and vineyards. The easiest way to visit is by car, which can also be enjoyed from a cruise ship on the Danube. Alternatively, on a bike along the bicycle trail that runs all along the river. Likewise, I love travelling in the "Volcano land" region in south-eastern Styria. The region's green rolling hills, dotted with villages, farms and vineyards, delight any traveller. If you are looking for quality wines from small family-run vineyards combined with genuine Styrian culture, this is the place for you. Nonetheless, these are only a few examples, and Austria's wine regions have a unique flair.
ADVERTISEMENT
Grapes
Writing an article about wine holidays without at least mentioning grapes is impossible. Austria uses 35 different grapes in their wine production. There are 3 official wine classifications: Qualitätswein, Prädikatswein, and Landwein. Not surprisingly, the grape Grüner Veltliner represents about 1/3 of the total crop. Other white wine grapes grown in Austria are Riesling, Pinot Blanc, Chardonnay, Muskateller, Traminer, Pinot Noir, Merlot, Cabernet Sauvignon, and Syrah. The most popular red grapes are Zweigelt and Blaufränkisch.
Furthermore, the soil contributes significantly to the variation of the taste and intensity of the grapes. This gives wine from different regions their distinctive characteristics. Another critical factor is the climate. Austria has a cool climate which also is quite significant for the character of the wine.
ADVERTISEMENT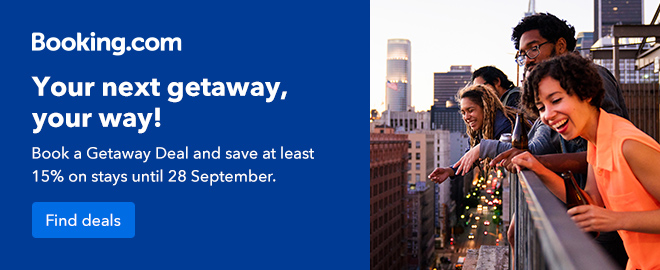 Once a year in late September, a so-called "pressfest" takes place in the south-eastern Styrian village Klöch. Regional wine farmers showcase their products along with some culinary treats. Everything accompanied by live music and folklore performances. In Klöch they block off the main road and turn 150 meters of the road through the village into […]

Hiking in wine regions has become popular in Austria. Many people enjoy the rolling hills and soft landscape as a contrast to the fantastic opportunities for alpine hiking in the Alps. We, therefore, ventured out on a 5.8 km (3.6 mi) long hike in southern Styria through vineyards, forest groves, and open farm landscapes. Nature […]

The Wachau takes up a 33-kilometre (20-mile) stretch of the Danube between Melk and Krems in Upper Austria. The unique blend of picturesque villages, river landscape, history, culture and regional delicatessen are the main attractions. The mild climate, geology and good soil make Wachau one of the prime wine districts of Austria. The tourist season […]

The small village of Heiligenbrunn in Burgenland is located in the transition between the rolling hills that characterize south-eastern Austria and the vast plains that dominates western Hungary. Forests and vineyards dominate the landscape around Heiligenbrunn. Also, the architectural traditions in this part of Austria differ greatly from the well-known Tyrolean style houses you find […]

Despite its fiery name, the Styrian Volcano Land (Steirisches Vulkanland) lacks lava-spewing volcanos or blackened, scorched earth. Instead, the region primarily consists of a lush green landscape of rolling hills. The hillcrests are usually covered by forest, and the valleys are dominated by farmland, vineyards and dotted with villages. Slow down and enjoy The region […]
Advertisements