Nature, culture, and history have all contributed to making Styria one of the most diverse states of Austria. It's also known as the green heart of Austria.
Austria's second largest 16,401 km2 (6,332 sq mi) state is incredibly diverse. The Alps dominate the northern and western parts. Styria has 788 mountains higher than 2000 metres. The tallest, Dachstein, is just shy of 3000 m. The southeastern hill country is sunny and hot, with a climate heavily influenced by the Adriatic. The transition zone between the Alps and the flatter south is where you find the state capital, Graz.
Outdoors
For outdoor people, Styria is the ultimate paradise. There is an inexhaustible spectrum of outdoor activities to choose from. No matter if it's summer or winter, most people will find their favourite pastime. The state is mainly forested and has seven natural parks and one national park. Styria also has a fair share of the Austrian Alps within its borders. Consequently, hiking in the green heart of Austria is quite popular among locals and tourists. Among the highlights is the Dachstein massif, the highest mountain range in Styria, peeking at 2,995 m (9826 ft), and the river Mur, which at 300 km, is Styria's longest.
Culinary & Wine Destination
Due to its favourable climate, Styria produces a wide range of agricultural produce, including wine. The vineyards in the country's southeastern part are producing not large quantities but fine wines. It only produces about 10% of Austria's total wine production. Nonetheless, combined with local food production, Styria can unquestionably promote itself as a culinary destination. Furthermore, Styria is world famous for its pumpkin seed oil (Kürbiskernöl). The EU has protected the pumpkin seed oil's place of origin since 1996.
< Click on the images to enlarge >
Historical crossroads
The area that is part of Styria today has seen different people settle here throughout history. In the early Middle Ages, the southern and eastern part of Styria was inhabited by Slavs. The Bavarians, a Germanic tribe, gained control over the region in about 8-900 AD. Its borders have shifted, and so have the cultural imprints. The latest grand-scale upheaval was after WWI when Styria lost a big chunk of its southern part to Yugoslavia which today is part of Slovenia.
Nevertheless, you can still get glimpses of the region's early history from Celtic remains, Roman ruins and mediaeval castles. Burg Deutschlandsberg, Riegersburg and Burg Strechau are among the most impressive and well-preserved castles. Furthermore, a few historic towns (some walled), such as Frohnleiten, Hartberg and Oberwölz, are also worth visiting.
ADVERTISEMENT
---
Graz – Styria's capital
The capital of Styria, Graz, is Austria's second-largest city with a population of 280.000. In the heart of Austria's second-largest city, you also find a remarkably well-preserved old town, where many buildings date back to the Middle Ages. The city's historic centre is on the UNESCO World Heritage list. Nevertheless, Graz is also a modern, vibrant city with a large student population — six universities and 45.000 students ad a youthful flair to the historical centre point of the state.
Check out this link for more info: Styria Tourism.
Advertisement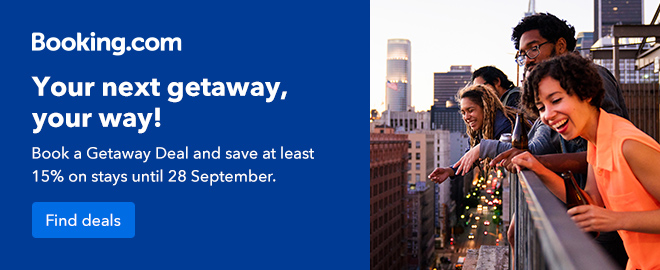 If you are on your way through northwestern Styria, you should take the opportunity to visit the old historic centre of the small town with just over 3,400 inhabitants. Murau is beautifully situated in a valley that stretches in an east-west direction through northern Styria — surrounded by a typical alpine landscape on the south […]

Although Graz is a relatively big city, most tourist sights and places of interest are located in the old town or within a short distance from the city centre. If you are arriving by car, just put it in a parking garage, as many of them are scattered around the city centre and do your […]

Once a year in late September, a so-called "pressfest" takes place in the south-eastern Styrian village Klöch. Regional wine farmers showcase their products along with some culinary treats. Everything accompanied by live music and folklore performances. In Klöch they block off the main road and turn 150 meters of the road through the village into […]

From whatever direction you arrive, the Riegersburg Castle firmly stands out sitting on top of a volcanic peak 480 metres above sea level. Don't worry the volcano has been extinct for a couple of million years. If you love castles and the Middle Age this one is a must-visit. Location, location, location The knights of […]

Not only one but two spectacular viewing platforms that send you over the edge. At 2700 metres (8858 ft) above sea level, the views of the surrounding valleys and mountains from the Dachstein Skywalk are breathtaking. Suspension The suspension bridge that takes you from the cable car station, with only a vertical wall below your […]

If you are travelling on the A9 motorway from the south toward Voralpenkreuz (A1) near Rottenmann, you cannot miss the castle at the top of the cliff. The red and white painted window shutters, defence walls and towers fit well as a movie backdrop in a Hollywood movie. The castle Major had not seen acts […]

Green Lake and its setting are stunning — a green emerald surrounded by the Hochschwab Mountains and forests. Consequently, the Green Lake (Grüner See) in Styria has become a very popular destination. During the main central European holiday period, it can be very crowded. Nonetheless, if you visit outside the busiest times in the summer, […]

In a mountain valley far north in the state of Styria you find the holiday resort Mariazell, that is particularly suitable for families. Whether you want a holiday to relax or participate in a range outdoor activities, you never travel far to have fun. Furthermore, there is also a small lake nearby where you can […]

We are not in the tropics but in southern Austria, where the river Mur forms part of the border with Slovenia. This landscape, a combination of floodplains and forest, is very unlike what we expect from mostly alpine Austria. Nonetheless, we were pleasantly surprised when we arrived. Austria's second-largest river landscape The river Mur makes […]

For once, we visited an Austrian town, not because they have well-known tourist sights or famous architecture, but simply because it's a lovely town. Frohnleiten has been able to modernize the city and, in particular the main square (Hauptplatz), without destroying its historical charm. The square is the lifeblood of the local community and where […]
Advertisements