Discover Austria
No matter what kind of holiday you prefer, Austria has something for everyone. Well, except an oceanic coastline. Notwithstanding, Austria is perfect for venturing off the beaten track to discover some of it's hidden gems.
• Vibrant cities with thriving culture scenes and astonishing architecture.
• Picturesque historical towns and medieval castles made for time travel.
• Alpine villages provide rustic getaways spiced with Austrian folklore.
• Beautiful countryside's dotted with farms, church towers and vineyards deliver tranquillity.
• Culinary traditions and innovative chefs serve you a taste of Austria. Tempting?
For more travel inspiration, have a look at the articles below.
Safe & Easy Travel
Austria is one of the safest countries for travellers. There are very few no-go areas and crime against visitors. Furthermore, it's modern, organised and tidy, with a well-functioning tourism sector. Safe and easy travel are key factors when exploring Austria. A modern and comprehensive public transport network takes you everywhere. Even reaching the tiniest villages or remote valleys. Not to mention, short distances and high standard roads also allow you can discover Austria without spending excessive time on travel. For this reason, traveling means you can enjoy an amazing scenery. Nonetheless, don't forget to wind down and relax. Check out our travel inspiration images and articles. Discover and explore Austria at your own pace and schedule.
Just north of Salzburg, bordering Bavaria and Upper Austria, a charming region of lakes among farmland, and rolling hills, dotted with idyllic villages forms a little lake district. The four lakes, Grabensee, Obertrumer See, Mattsee, and Wallersee, are located in the middle of the region and are the main attraction in this delightful tourist destination. […]

With the mountains and lakes, castles and villages, historic towns and idyllic villages, Austria is bar none when it comes to the variety of holiday features. While the mountains are the main attraction in Austria, summer or winter, we would like to put the spotlight on the country's wonderful lakes. Swimming, bathing, boat trips, water […]

With the white-capped peaks of the Alps to the south and the green undulating countryside of Bavaria to the north, Salzburg has one of the best backdrops in the world. Combine that with the baroque cityscape that dominates the historic centre, and you have an urban masterpiece. Baroque city Salzburg, despite its long history it's […]
Travel Inspiration
The view from 3029 m at Kitzsteinhorn
Tirol is probably what first comes into most people's minds when considering skiing in Austria. However, the fact is that all the states, except Burgenland in the far east, have ski resorts. Not a surprise, as the Alps dominate the Austrian landscape. Factors that make Austria a true winter sports paradise are the wide variety […]

Hiking in the Alps is one of the most popular activities in Tyrol during the summer months. Enjoying stunning views and a day on the mountain does not necessarily, mean you need climbing gear and a marathon runner's stamina. There are places perfect for family outings as well. Family fun There are several places where […]
Collecting Memories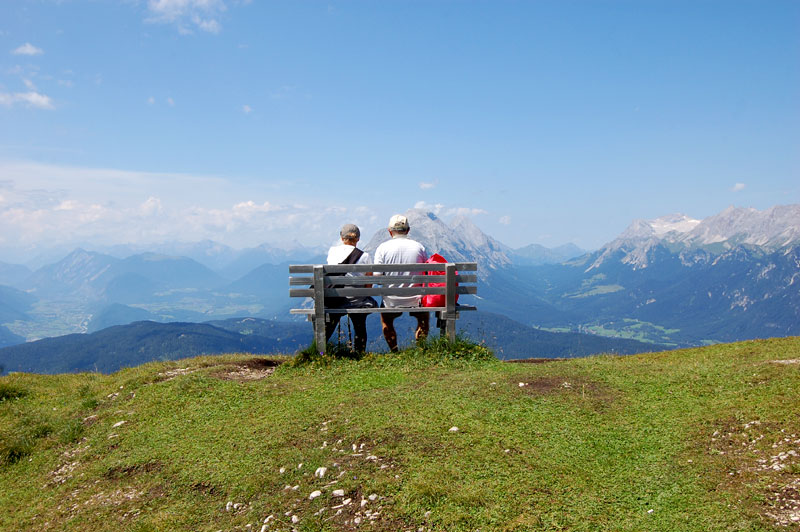 Travel is about collecting memories. Memories collected together with someone often last longer than memories acquired alone. When old travel memories fade, go-ahead and collect new. It's never too late! Photo: Arnold Weisz ©
That Alpine Feeling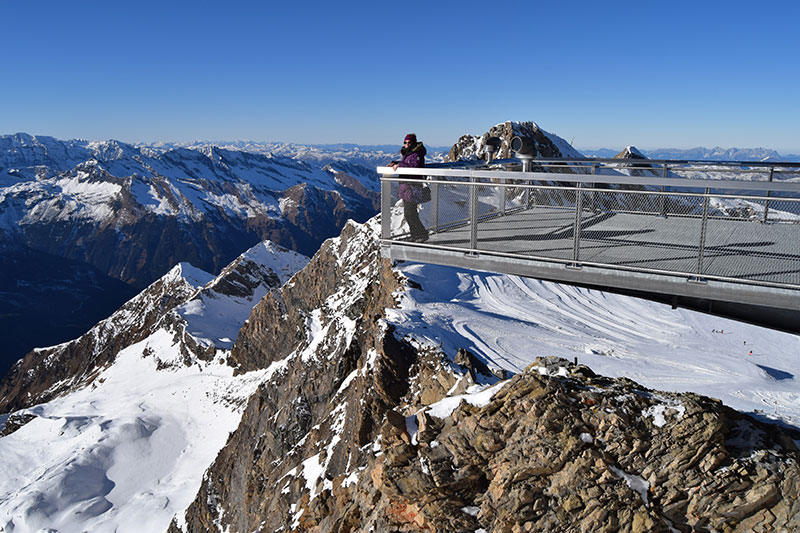 Austria is about that alpine feeling. If you're into mountain-fresh air, stunning landscapes and wide horizons – Austria is your next travel destination. It's all about having a wonderful time in an amazing place. Photo: Arnold Weisz ©