VIENNA CITY CARD
Make the most of your visit to Vienna with the 24, 48 or 72-hour Vienna City Card. It includes free public transport throughout the city. In addition, you can take advantage of more than 210 discounts on everything from museum tours to heuriger visits.
The cards start from € 17 per person
See all cards and prices available here!
You can download Vienna City Card as App, receive them in the mail or download a voucher and pick them up when you arrive in Vienna.
Here are a few examples for discounts you can get with a Vienna City Card.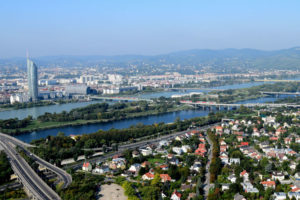 Donauturm
The Vienna TV Tower has a viewing platform at 150 m above the ground, as well as a rotating restaurant at 170 m and a café at 160 m . The tower is located in the middle of Danube Park, on the north side of the Danube.
With Vienna City Card you get 20% off the ticket prices.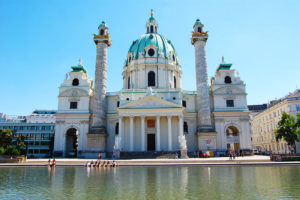 Concerts in Karlskirche (St. Charles Church)
Karlskirche is a center for historically inspired performances with music by Mozart and Vivaldi. This is also the home of ORCHESTRA 1756, which regularly hosts concerts in the church.
With Vienna City Card you get 10 % off the ticket prices.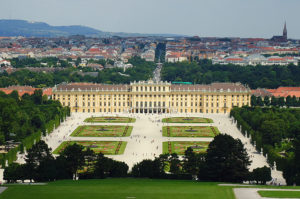 Schönbrunn Palace
The sumptuous summer residence of the Habsburg family, Schloss Schönbrunn should be on everyone's list of places to visit in Vienna.
With Vienna City Card you get 15 % off the regular ticket prices.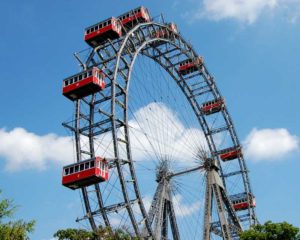 Giant Ferris Wheel (Wiener Riesenrad)
Vienna's best-known landmarks since 1897, the Wiener Riesenrad (giant Ferris wheel) offers brilliant views of the city.
With Vienna City Card you get 8 % discounts on ticket prices.
Click here to order your Vienna City Card now!
The purchase of Vienna City Card, is done through an affiliate link to GetYourGuide GmbH's website, and therefore their terms of purchase apply.