Austria's compact size, good road network and fabulous landscape are perfect for a self-drive holiday.
We put together some suggestions for a self-drive from Salzburg that gives you a variety of experiences. Visit historic villages and medieval castles, get back to nature on fantastic family-friendly hikes in the Alps, enjoy a relaxing lakeside stay and drive on some truly stunning roads. So let's hit the road!
Historic Mauterndorf, Lungau
Starting from Salzburg (we'll get back to the city's sights at the end of the feature), you head south on the A10 motorway for a 75 km / 47-mile drive before you exit and continue past Radstadt and on to B99. As soon as you have gotten off the motorway, you have more time to enjoy the scenery. Furthermore, the drive over Obertauern and down to the historic village of Mauterndorf gives you the first taste of the Austrian Alps. The medieavel village also has a well-preserved castle with fun for the entire family.
"Off the beaten track" has become somewhat of a cliché since fewer such places exist. In Europe, anyway. Mauterndorf is not entirely run over by large hordes of tourists as many other places in Austria are, not because of a lack of things to do or see. On the contrary, there are plenty of activities […]
Lovely Lake Millstatt, Carinthia
Your next destination is Lake Millstatt in Carinthia, southern Austria, a true summer paradise. It's a short drive of only 58 km / 36 miles. Notwithstanding, you can also opt-in for an excursion through the Maltatal valley and pay a visit to the massive Kölbrein Dam. You can have it all when arriving at Lake Millstatt watersports, biking, hiking or simply relaxing seaside. Lush hills and mountains surround the lake. Several small towns and villages offer plenty of accommodation in all price ranges, either by the lake or in the mountains.
ADVERTISEMENT
Mesmorizing Mölltal, Carinthia
After chilling out by the lake, the road trip again takes you into the Alps and some stunning scenery. The Mölttal region offers exciting hiking in the Raggaschlucht canyon, easy access via underground funicular and cable car to a hiking area and a ski resort on a glacier. Furthermore, if you make your way to the village of Mallnitz, you will also find family-friendly hiking through a lovely valley rich in natural sights. Next up is a road trip across the Alps when you have enjoyed what nature offers. Any self-drive holiday from Salzburg has to include the astonishing Grossglockner High Alpine Road.
We were looking for outdoor adventures slightly off the beaten track, and hiking friends recommended Mölltal Carinthia. The tip turned out to be a success, and we got rewarded with fantastic hiking adventures. Moreover, the views of the fantastic landscape were also outstanding. Stunning hikes Mölltal is a small valley in the northwest of Carinthia, […]
Grossglockner High Alpine Road
This 48 km (30 mi) long and winding road is one of Austria's top attractions. The toll road takes you through the Alpine divide and passes by the Grossglockner, Austria's highest mountain. Although the drive itself is fabulous, with the highest point at Hochtor 2504 metres / 8215 ft above sea level, the views are simply stunning. Moreover, you have plenty of opportunities to stop along the road. You should also take the time to stop at the visitors' centre at the Kaiser-Franz-Josefs-Höhe, with exhibitions and numerous attractions.
7 to 14-day trip
This self-drive holiday from Salzburg is about 400 km (270 miles) long with 5 stops, which you could make in at least 7 days, including stays in Salzburg. Nonetheless, we recommend staying at least 2 days at all the stops to enjoy the sights fully.
Check out the round trip on Google Maps.
ADVERTISEMENT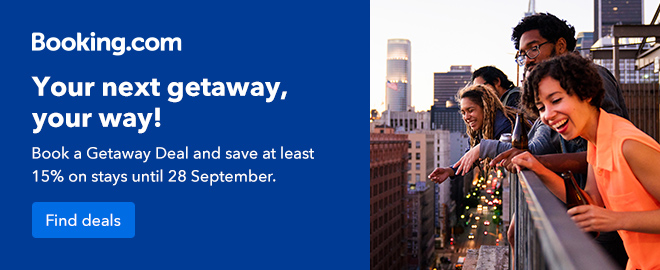 Austria's airports are well-connected to major cities and central train stations. Therefore, we have put together a list of excellent ski resorts that are easily reachable by train, including some info on how to get there from the airport. Moreover, many ski resorts offer inexpensive or free transfers to and from the nearest train station […]

Hiking in wine regions has become popular in Austria. Many people enjoy the rolling hills and soft landscape as a contrast to the fantastic opportunities for alpine hiking in the Alps. We, therefore, ventured out on a 5.8 km (3.6 mi) long hike in southern Styria through vineyards, forest groves, and open farm landscapes. Nature […]

Situated on the banks of Lake Constance, the town of 29.000 inhabitants is a world away from Vienna at the other end of the country. The westernmost state capital of Austria – Bregenz, is best known for its annual theatre festival. However, the city also offers visitors seaside escapes, mountain hiking, and innovative architecture. Nonetheless, […]

Time travel a few hundred years back to the Middle age when the entire village was full of people dressed in historical costumes, and armed knights roamed the streets mingling with flame breathers. The Middle Ages come alive at what has become the legendary folk festival in Mauterndorf, an hour's drive from Salzburg. Every July […]

Austria has short urban funicular railways and longer tracks that take you up the mountains. A funicular railway consists of two vehicles that counterbalance one another rather than independently operated railway cars. Furthermore, they are usually barrier-free and perfect if you are a wheelchair user or travel with a stroller. 1. Hallstatt – Salzbergbahn A […]
ADVERTISEMENTS