The Kleinwalsertal valley in northeast Vorarlberg, Austria offers a fantastic winter resort for the whole family. The 13 km cul-de-sac can only be reached by road through Germany.
The day before I arrived, 30 cm of fresh snow had wrapped the Kleinwalsertal in a beautiful white winter blanket. Not only that, the sun shone from a bright blue sky that also offered a comfortable 5-6 degrees Celcius, even in January. Most people know what Austria stands for when it comes to alpine skiing. Hence, I wanted to check out what else you could do on a winter holiday in the Kleinwalsertal. In this report you will find an overview of a variety of activities, as well as links to articles with the activities that I experienced myself.
2 countries – 1 holiday destination
Kleinwalsertal is part of the state of Vorarlberg, and borders to Germany. The international border runs mostly along the mountain ridges and peaks. The region on both sides of the border offers 48 different lifts available, giving you access to 130 kilometers of slopes in both Austria and Germany. Moreover, there isn't any hassle as they have dropped border control in this part of Europe. The range of ski lifts varies from large gondola lifts to small surface lifts. The slopes are graded from black for the speed crazy, to family-friendly runs and perfect starter slopes for beginners. For more info and maps of the slopes, see the Kleinwalsertal Tourism website. When it comes to other winter activities I had the chance to try out a few activities, but by far everything. Of course, as an avid hiker, I had to put on my hiking boots and embark on a winter hike.
Winter hiking
Groomed hiking routes in winter in the high mountains are not easy to find even in Austria. Nonetheless, the 5-kilometer hike on about 2000 meters above sea level at the Gottesacker Plateau, was a winter adventure at its best. That is why I have made a separate article about this experience. Moreover, if the weather doesn't allow hiking among the pristine snow dunes in the mountains, you can find another 50 kilometers of winter hiking trails down in the valley. Here you can stroll on quiet hikes in the woods and up the hillside to enjoy the view. Check out the article below for photos and more about the experience.
Snowshoeing
I have fallen in love with snowshoeing. It's a great way to get off the trails and out into nature. If you do not want to join a group, inquire at your hotel or visit the tourist office for suggestions for safe snowshoe hikes. In Kleinwalsertal you can choose between nice routes down in the valley, or you can take a lift up in the mountains. Before heading out, check the conditions and avalanche warnings before snowshoeing. The popularity of snowshoe trekking is on the rise in Austria, and the number of marked routes is increasing rapidly. Even though I already have racked up quite a few hours on snowshoes, I joined a group of beginners on a 2-hour hike in the Kleinwalsertal.
We were a group of 10 people that had signed up for a 2-hour guided snowshoe hike. Half the group were beginners with no prior snowshoeing experience. Nevertheless, we were in for a real treat. Up and about Those who didn't have snowshoes were fitted with the necessary equipment in the local sports shop. Then, […]
Winter hiking in a canyon
Austria has a lot of gorges where you can hike, but very few are open in winter. Hence, I simply had to use the opportunity and explore the Breitachklamm gorge. Strictly speaking, 99 % of the gorge is located within Germany. Nevertheless, this is an experience you definitely should include when vacationing in the Kleinwalsertal. The snow-covered canyon, frozen waterfalls, and ice curtains are a fantastic sight. See more pictures and read more about this adventure in a separate article.
Winter hiking in a canyon was one of the things I wanted to do in Kleinwalsertal, Vorarlberg. Hence, I seized the opportunity and made a winter hike in the Breitachklamm Gorge. I have hiked in many beautiful canyons around Austria, but never during winter. The snow-covered landscape offered a distinctly different atmosphere and a wonderful […]
Skiing activities
There is no lack of skiing opportunities in the Kleinwalsertal. 48 lifts give you access to 130 kilometres of slopes. It also includes lifts and slopes on the German side of the border. Whether you want to head out on your own or join a guided tour, you will find plenty of options for ski touring. Those who prefer cross-country skiing can enjoy 50 kilometres of classic and skating tracks. I saw a couple of skiers from the Nordic combined Norwegian national team sweep past. Hence, the tracks have to be of good quality.
Advertisement
Other winter activities
Kleinwalsertal also offers plenty of fun for the whole family, such as tobogganing. You find 9 toboggan runs of different lengths (the longest is 1 km). You can rent toboggans at most sports equipment shops. Furthermore, in Riezlern there is a small ice skating rink. Another great way to enjoy the winter wonderland is a trip with a horse-drawn sleigh. A local farm has Noriker horses and offers horse-drawn sleigh trips. Book either directly with Peter Hammerer by phone or at the tourist office.
The Walsers
The approximately 14 kilometres long valley in northeast Vorarlberg is only accessible by car via Germany. The Kleinwalsertal is a functional exclave in Austria. The ancestors of today's inhabitants came across the mountains from Switzerland. In addition to the small Kleinwalsertal, there is also a large, Grosswalsertal in Vorarlberg. Both valleys are named after the Walser people, who came from Wallis in Switzerland and settled here in the 1300s. The 5000 inhabitants in Kleinwalsertal still speak an Alemannic dialect different from the rest of Vorarlberg and compared to dialects spoken in Bavaria and Austria. There is also a local museum to learn about the customs and traditions of the Walser people. Moreover, you can join cultural walks, learn more about the region, and see some historic buildings.
ADVERTISEMENT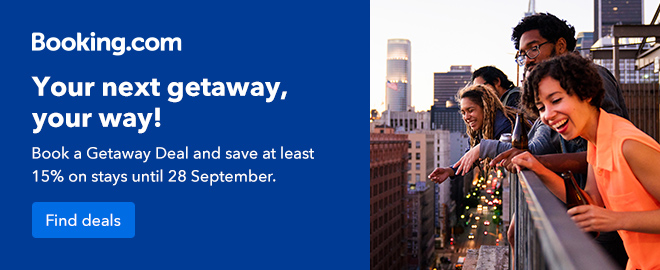 ADVERTISEMENTS